What Brick paving is all about?
Commonly known as the brick (block) paving, is a decorative method for hard standing and pavement. These blocks can get lifted and replaced when they suffer damage. Because of the stylish choice and availability of blocks in a range of colors, design, patterns, shapes, and sizes is one of the main reasons why people choose to Block Paving. Brick paving helps in beautifying their parking areas, commercial spaces, residential areas, walkways, etc. And the most important thing is that it adds more value to the property.
Whether it's a residential house, commercial area, parking lot, driveways; to make the best impression, hiring a professional for Block paving is a fruitful idea that will help you in getting a better quality of work. Professionals are capable of doing much more than repairing potholes, cracks, basins, etc. Based on their experience, they are highly capable of providing excellent recommendations and offer on paving solutions.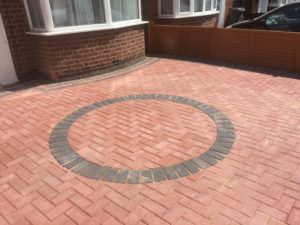 Enlisted are some reasons for picking up the professionals for Block Paving-
Experience matters:
The simple fact is that professionals are more likely to deliver high-quality work as they have access to heavy pieces of machinery and materials that most house owners and entrepreneurs don't possess. Buying the materials and renting the types of equipment would cost you more bucks than hiring a skilled technician and it might take a longer duration for you to learn how to operate the types of machinery. However, there are many ways to enhance the look of driveways, but understanding which material to choose definitely needs a good eye of a professional.
Reduce liabilities:
An impoverished maintained driveway, parking lots, etc., can be disastrous to your bank balance as well as your visitors. Uneven blocking can risk slipping of wheels and other possible injuries like falling. Opting for pros is highly efficient. For driveways and other space, the paving professional understands the guideline in a proper manner to deliver what is expected from them. If they will not deliver the quality of work not only the customer will not get satisfied, but it could even cost and tan their reputation.
Opinion Counts:
An experience can smell the problems from a mile away if you have called a professional to fix just one issue, but they will thoroughly examine the property and if they see any other potential issues that might have got missed from your, they will fix the same and will give you a peace in your mind as you will get the expert's perspective.
Cost and time Efficient:
You may think to do paving by yourself could save you loads of money, but it's not true at all, even if you get the material from online or from anywhere on an affordable price, you will end up investing than you expected. One of the biggest benefits of hiring professionals for Block Paving is that they will save a lot of money and time. Skillful technicians will work efficiently and on top of it, by the end of the day, it's their duty to polish the work and make sure to deliver on time.
Despite the fact there are various benefits of hiring a professional, he can make the difference in appearance, longevity, and off-course in cost. The pro will also help in preserving the safety of your property by scheduling regular maintenance.